Remote DBA Offering
Our team works in a staff level with your team your team helping, planning, diagnosing, auditing, monitoring, and troubleshooting daily issues to be a step forward of any critical problem that you may find.
We also deliver monitoring solutions with the depth that is required, an example of this can be to measure the performance of as many variables as possible in MySQL, APACHE, Operating System, Redis, Cassandra, Riak, Memory and all variables that can be monitored, etc.
We maintain a constant communication with your team to have a clear understanding of your business and working process.
We help to improve monitoring and deployment process to keep a good track of any changes.
Our proactive work helps to detect an issue to work with our consulting team and leverage better plans or implementations to make solid infrastructure.
Remote DBA Proactive Assignements
Backup configuration
Continuous 24 hour monitoring via Grafana (Depending Service Plan)
Hadoop Consulting
Regular Health Checks
Optimization and proactive maintenance
Architecture Design
Configuration & Optimization
Status, Consistency and Latency checks for the replicated environments
Responses to monitoring alerts and other problems
Regular/daily incident reports
24x7x365 Support
Slack Teams
Low level Operations ( Consulting) and proactive tasks assignments
Architecture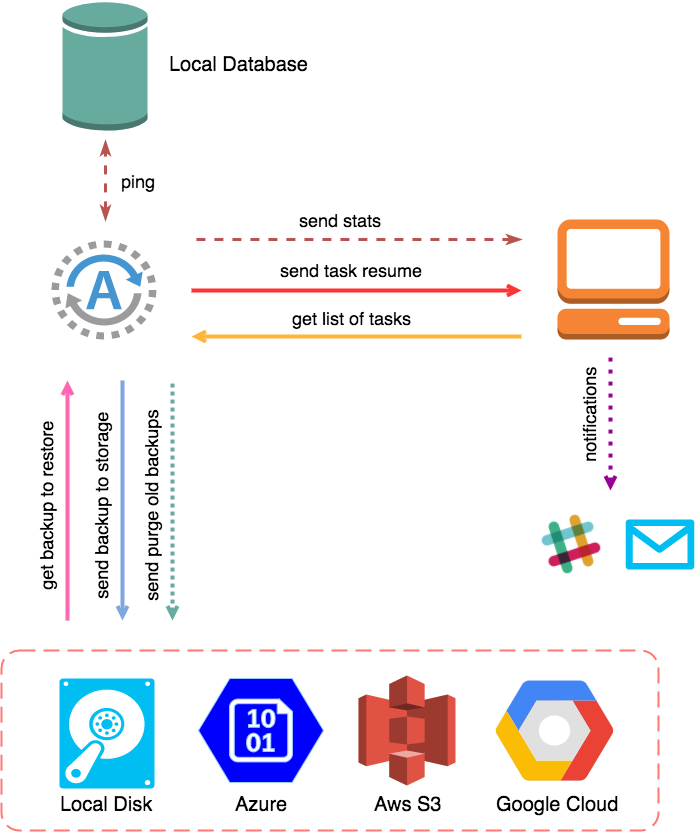 Migrations
Migrations are always complex and can cause long periods of inactivity, they require thorough planning. The remote DBA team can help you to migrate your database to a new hardware system in an efficient way, in the quickest time and with the shortest period of inactivity
Security
The remote DBA team can help you by providing the best means of configuration and user management, authentication and permissions to maintain a secure system.
High Availability
Our remote DBA team can implement HA in your environment which guarantees the continuous, uninterrupted running of the service by more than 99%
Data Model Management
Schema changes; table definition changes, adding tables, deleting tables. We can do all of these things with minimum periods of inactivity (if the original architecture allows it). Whatever is necessary.
Query Optimizations
Do you users complain about the Database performance? Before updating your servers, allow our DBA team to analyse your queries and database schema as, you will be surprised by how many improvements can be made without needing to update hardware or software
Performance
Migrations are always complex and can cause long periods of inactivity, they require thorough planning. The remote DBA team can help you to migrate your database to a new hardware system in an efficient way, in the quickest time and with the shortest period of inactivity
Query Optimizations
Migrations are always complex and can cause long periods of inactivity, they require thorough planning. The remote DBA team can help you to migrate your database to a new hardware system in an efficient way, in the quickest time and with the shortest period of inactivity